Group Energy Treatment Session on Thursday April 20, 2023 for the New Moon in Aries.
This will be a Sound Treatment.
As always, I will give you an energy treatment remotely, and you will also be able to enjoy the sound dimension of my treatments: vibratory instruments, intuitive singing, light language…
This sound treatment will take place on Zoom, April 20 at 9 p.m. and will last approximately 30 minutes. It will then be available on the site for replay for 7 days.
This New Moon in Aries comes to close an important cycle and announces a transitionnal period. This Treatment will support the energies of the Fire of Aries to help us put in place the actions needed to make progress of our projects.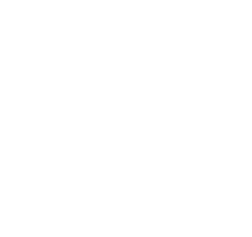 To register for this Group Energy Healing Session of December 21, 2022, please click on the link below to validate your participation.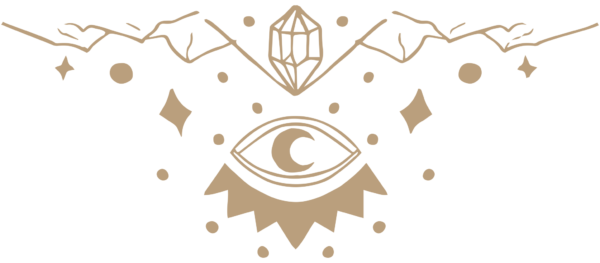 SET UP
-
This collective treatment takes place remotely, live on Zoom.
The treatment will take place live on Thursday April 20, 2023 at 9 p.m. (Paris time), and it will then be available for replay for 7 days. So if you are not available the same evening, you can find your perfect moment to receive the treatment during the following 7 days.
Important :
Wearing headphones or earphones is strongly recommended to take advantage of all sound frequencies and avoid saturation effects due to the loudspeakers.
If ever the audio reception is disturbed on your side during the live, know that it's ok, you'll receive the treatment anyways. In this case, turn it off  and stay in a welcoming posture for the 30 minutes of the treatment. You can listen to the replay later.
The duration of the treatment is 30 minutes.
PARTICIPATION
-
Registration deadline: 20.04.2023 at 12 p.m. (Paris time)
TO RECEIVE THE TREATMENT
-
✷ Validate and pay for your Collective Care registration by clicking on the button at the top of the page. You can then download a PDF file containing the Zoom link by clicking "Click here" in the "Downloads" section.
✷ On the care schedule during the live, or in replay when you want: Click on the link and settle in a quiet and comfortable place to receive the care. It is strongly recommended to wear headphones or earphones to benefit from a maximum of sound frequencies during the treatment.
✷ Take deep conscious breaths and set the following intention, mentally or aloud: "I ask to receive Lina's Energy Treatment"
✷ As you continue to take deep breaths, settle into your body. Relax every muscle, feel every part of the body and live it fully. Feel the sound and its frequencies in your body.
✷ Now welcome the healing energies with gratitude and without expectation.
✷ If it is possible for you, stay in this welcoming posture for 30 minutes, the duration of the treatment.
✷ Once the treatment is finished, gently return to the body. Take all the time you need. Remember to hydrate yourself well after the treatment and during the following days.
During the treatment, you can experience different feelings. Heat, coolness, tingling in the body, emotions, sensations, images, words or sounds, and sometimes also discomfort. Know that all is fair, and that these feelings are temporary.
Relax and welcome whatever comes.
It is also possible that you have no feelings, it will depend on your state of receptivity at the time. This in no way alters the benefits of the treatment.
FREQUENTLY ASKED QUESTIONS
What are the benefits of participating in this Collective Treatment?
They are numerous. An energy treatment, whether individual or collective, restores balance to your ecosystem. The treatment harmonizes and unties the energy knots of the different spheres of your being: the physical, the mental, the emotional and on the more subtle levels of the spirit.
To summarize in a few words, an energy treatment allows you to relaunch your global system of self-healing. In short, it allows you to refocus, to find anchorage and serenity. To relieve the tensions of the body, and to calm the mental and the emotional sphere.
But in truth, an energy treatment allows many more things…
You can find more information about treatments here.
How can it work remotely?
It can be difficult to envision any form of therapy working remotely. It is true that there is reason to be skeptical, Lina was also skeptical a few years ago before experimenting with a first remote care.
And yet, it works, and even very well. Energy is frequency, information in quantum space, and it is not governed by the laws of space and time. No need for contact to establish an energy treatment. They are just as effective remotely as face-to-face, and they have the advantage of taking place in the comfort of your own space.
What if I am not available at the time of the treatment?
The Treatment will be available in replay over a period of 7 days. You can therefore choose the right time for you to receive this Sound Treatment.
If you are not very available, I generally recommend bedtime. And if you fall asleep, that's fine too!
What to do in case of jet lag?
The times given are based on the GMT+1 time zone (Europe/Paris, CET). If you are in another time zone at the time of the treatment, you can adapt your time to receive the treatment according to your time zone and your availability. Indeed, the treatment will be available in replay for the next 7 days.
Is this energy treatment for anybody?
Yes, there are no contraindications. Anyone can receive this treatment, regardless of age. Go with the intention that you will receive during this treatment exactly what you need at this precise moment.
Can I register another person to benefit from the energy treatment?
Yes, but only if this person is informed and has expressed the wish to receive this treatment.
You can add as many entries as you want to your basket, but remember to specify in the comments the first and last names of the people you are registering.
Can I register for this treatment when I have already received another energy treatment recently?
Ask your being and feel whether it is right for you or not. Go with the intention that this treatment will give you exactly what you need at this moment. If you have the slightest doubt, pass your turn this time!
Will I feel something during the energy treatment?
Probably, but not necessarily.
You can experience different feelings: heat, coolness, tingling, tingling in the body, emotions that arise, sensations, images, words or sounds, and sometimes also discomfort in certain parts of the body…etc.
This list is not exhaustive, you can experience all sorts of things during energy healing. Know that you are never in danger. Even if you feel discomfort, this is temporary. Relax and welcome whatever comes. Try not to emit resistances.
You may also have no feelings, it will depend on your state of receptivity at the time.
The feelings and sensations are not a guarantee of the quality of a treatment, they are just manifestations in accordance with what you must experience that day.
What should I expect when registering for this Group Energy Treatment?
With energy, the idea is to show up without expectations, to put your mind on pause and to welcome.
By registering for this treatment, you are offering yourself a gesture of love. You decide to take 30 minutes to harmonize your whole being. You decide to join a caring and protective care group. Know that by taking care of your energy, you are taking care of all of humanity.
Will I be disturbed by the energy of the other participants?
No. During a collective treatment (face-to-face and remotely) we are both in the circle but also in our own bubble. Your energy takes exactly what it needs at that exact moment. There is no risk of being "parasited" by other participants.
What can I do once the treatment is over?
✷ Give thanks to the healing energies that have reached you. Set the intention to let go of all that must go, for your highest good.
✷ Don't forget to hydrate yourself right after and during the days that follow, because it's a great cleaning that takes place thanks to the care!
✷ Observe your feelings in body, mind and emotions. Stay tuned.
NB: Keep in mind that an energy treatment continues to work over several days. The days that follow you may experience manifestations of the body and psycho-emotional spheres.