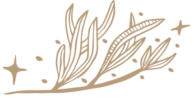 HOLISTIC APPROACH
-
Relieve, harmonize, liberate and raise awareness.
Lina always felt this "something" in her hands. As a child, she put them on wounds and pain to relieve them.
Today, Lina is certified in Reiki Usui, Art Therapy Sound Healing and Cristal Healing. She also has many skills in Aroma-Herbal Medicine, Ayurveda, Mindfulness Meditation, Yogatherapy… etc
Her approach is holistic in order to treat the being in its singularity and its globality. The idea is to work not only on the elimination of aches but on the cause that creates aches.
Energy treatments act on the different spheres or "bodies": the physical, the mental, the emotional and the spiritual (the spirit).
GROUP SESSIONS
-
Next Group Session is planned on Friday September 29, 2023
It will be a Sound Treatment. As always, a remote energy treatment will be transmitted to you, but this time you will also be able to take advantage of the sound dimension: vibratory instruments, intuitive singing, light language… SOUNDHEALING
-
Sound Healing treatments are channeled and recorded audio tracks. Instruments and voice diffuse the energetic frequencies under the sound dimension.
A SESSION WITH LINA
-
Each treatment is
different. But
Energy Healing
sessions
at Cosmic
Clues generally
take place
as follows:

✷ A pre-treatment discussion time
✷ A time for reporting and guidance and if necessary for guided meditations or other soundhealing, breatwork, mantras etc.
NB: Distance sessions take place either by telephone or by video.
*The report for the "Rééquilibrage Holistique" Treatment is sent by audio voice.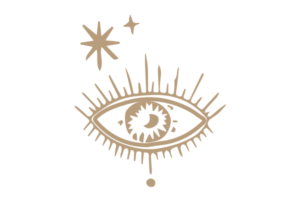 A SESSION WITH LINA
-
During treatment, I'm connected to the person. I receive and feel informations about blockages and nodes to be treated […]
Most of the time, there are images, words and symbols that come to me to guide and support the receiver.
After giving the treatment, I can offer the most appropriate keys and tools to help the person in a specific situation.
Each therapist acquires their own toolbox. I like to work with the benefits of plants, minerals, colors, breathwork, meditation, affirmations and visualizations, sound healing, mantras, yoga, and much more…" WHY?
-
Top 10 reasons to treat yourself with energy sessions
✷ To refocus and ground in a feeling of security and serenity.
✷ To move towards greater self-knowledge, gentleness and kindness towards yourself.
✷ To reconnect with the body, listen to its messages, and open up yourself to feelings.
✷ To accept and welcome emotions without resistance and then release them with greater ease.
✷ To free yourself from blockages, traumas and limiting patterns.
✷ To relieve physical ailments, accept an illness and welcome well-being.
✷ To harmonize, revitalize the body and boost immunity.
✷ To find your creative power, express your truth and live your full potential.
✷ To bring more fluidity to your daily life and thus manifest your projects.
✷To allow more awareness, shifts and evolutions.

HISTORY
-
Energy treatments are one of the oldest traditional remedies
Our ancestors healed themselves with what the Earth made available to them and through techniques of laying hands on specific areas of the body. Hippocrates, founding father of modern medicine, also used these methods of healing through touch and energy which he called "nature's healing force".
These treatments help to relaunch the self-healing process by unblocking the energy knots. This allows vital energy to flow freely to improve overall health.
NB: The energy therapist does not make a medical diagnosis. Energy treatment is not a substitute for a doctor's appointment.
Distance / Remote sessions
We know how hard it could be to imagine that a treatment can be performed remotely. But the truth is, we're all interconnected without the need to be physically in the same room.
Quantum Physics teaches us that energy is not subject to the rules of space and time. It simply circulates and will reach you regardless of location or time zone.
Distance Energy treatments are just as effective and have the advantage of taking place in the comfort of your own space.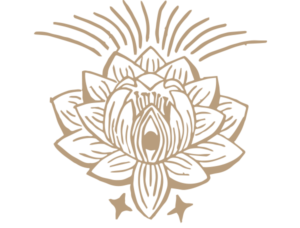 1st Connexion Call – 15min   |   Free
Energy Treatment "Rééquilibrage Holistique" – 50min   |   55€
Energy Treatment & Coaching "Métamorphose" – 1h15   |   77€
"Rescue" Energy Treatment     |   30€
Pack of 4 sessions of Energy Treatment & Coaching "Métamorphose"   |   270€