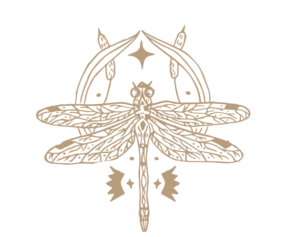 YOUR UNIQUE ARTWORK
-
Bookings for "Art Guidance" projects are currently closed. Next opening in 2023!
It takes between 9 and 16 weeks (depending on format) for the complete realization of a tailor-made engraving with a unique linoprint. For a painting, deadlines vary according to the technique and format.
If you have a specific deadline in mind, please plan sufficiently in advance and communicate it from the start of the project.
NB: These times are indicative and relate to the production of unique and original art prints and paintings.
If you want an illustration or creation of a logo or any other type of visual for your company or for a project, the deadlines may be shorter.
Please send an email here.

TAILOR-MADE ARTWORK
-
A commission is a project in collaboration with the artist in order to bring into the world a unique artwork that reflects you and makes your heart vibrate.
✶   You can commission an engraving, a watercolor painting or an oil painting.
✶   Inks and paints are made in the studio with natural living pigments from minerals and plants.
✶   (Almost) all formats are possible.
✶   Commissions are open to individuals and businesses.
✶   The budget is determined directly with the artist according to the nature of the project and the format.
NB: For engravings projects, the format of the block to be engraved determines the budget. The format of the paper is less important.
✶   A 30% deposit is required to start the project. The deposit is not refundable if the customer decides to cancel a project in progress.
✶   It's possible to pay in installments on request.
AN ARTISTIC & ENERGETIC PROJECT
-
More than art, these unique projects are "art-guidance".
It all starts with a discussion, a time of exchange with the artist to allow her to interpret your vision and your expectations.
It's not essential to have a specific idea in mind. This exchange allows to bring out an axis and objectives for your project in a few minutes.
Once the objectives have been defined, the artist can begin the channeling work and let your vibrational artwork manifest in order to bring it to life.
Your unique artwork will deliver its message and its gentle vibrations to you. It can then become an ally, a daily energy diffuser, a support for meditation and intentions to help you manifest your dreams.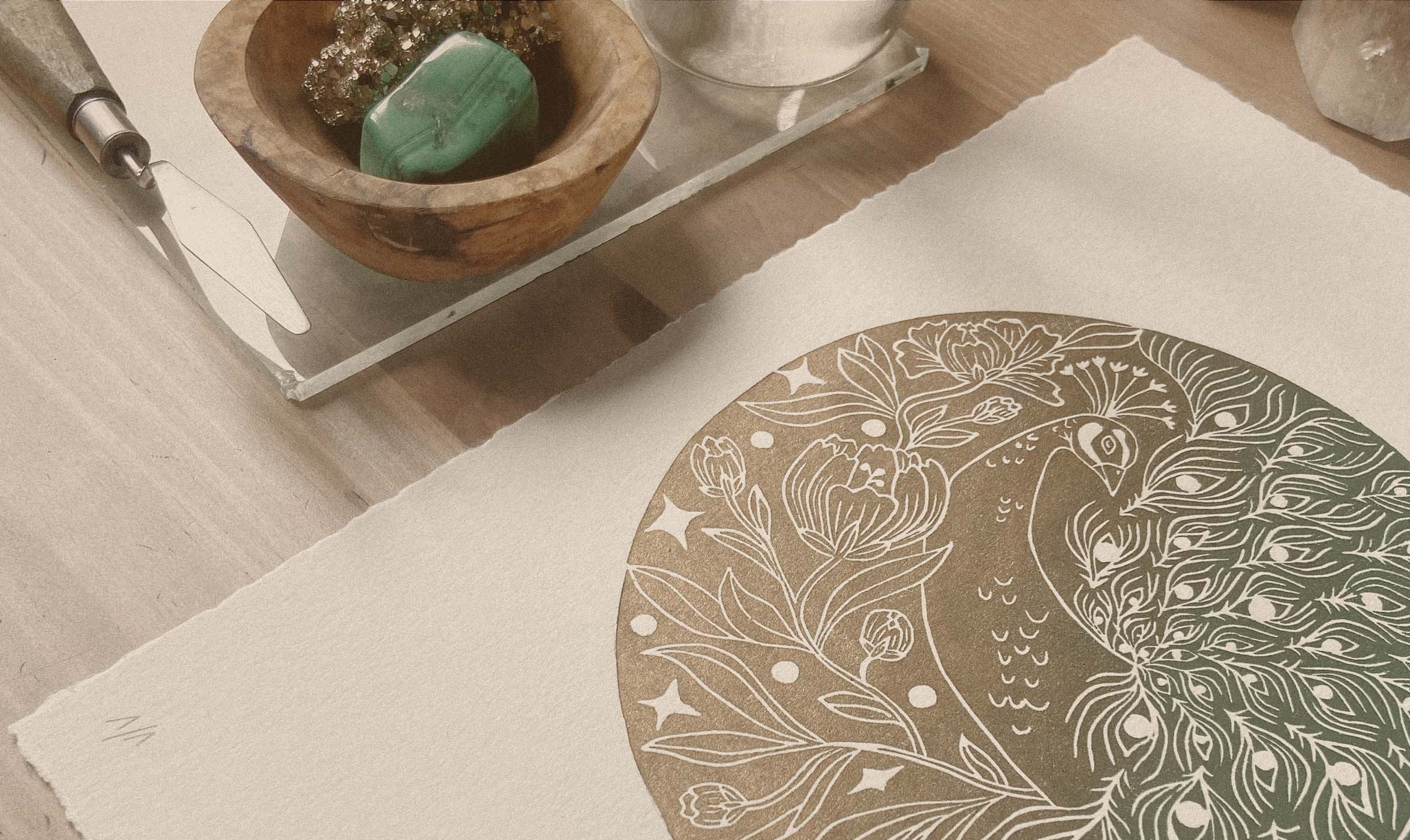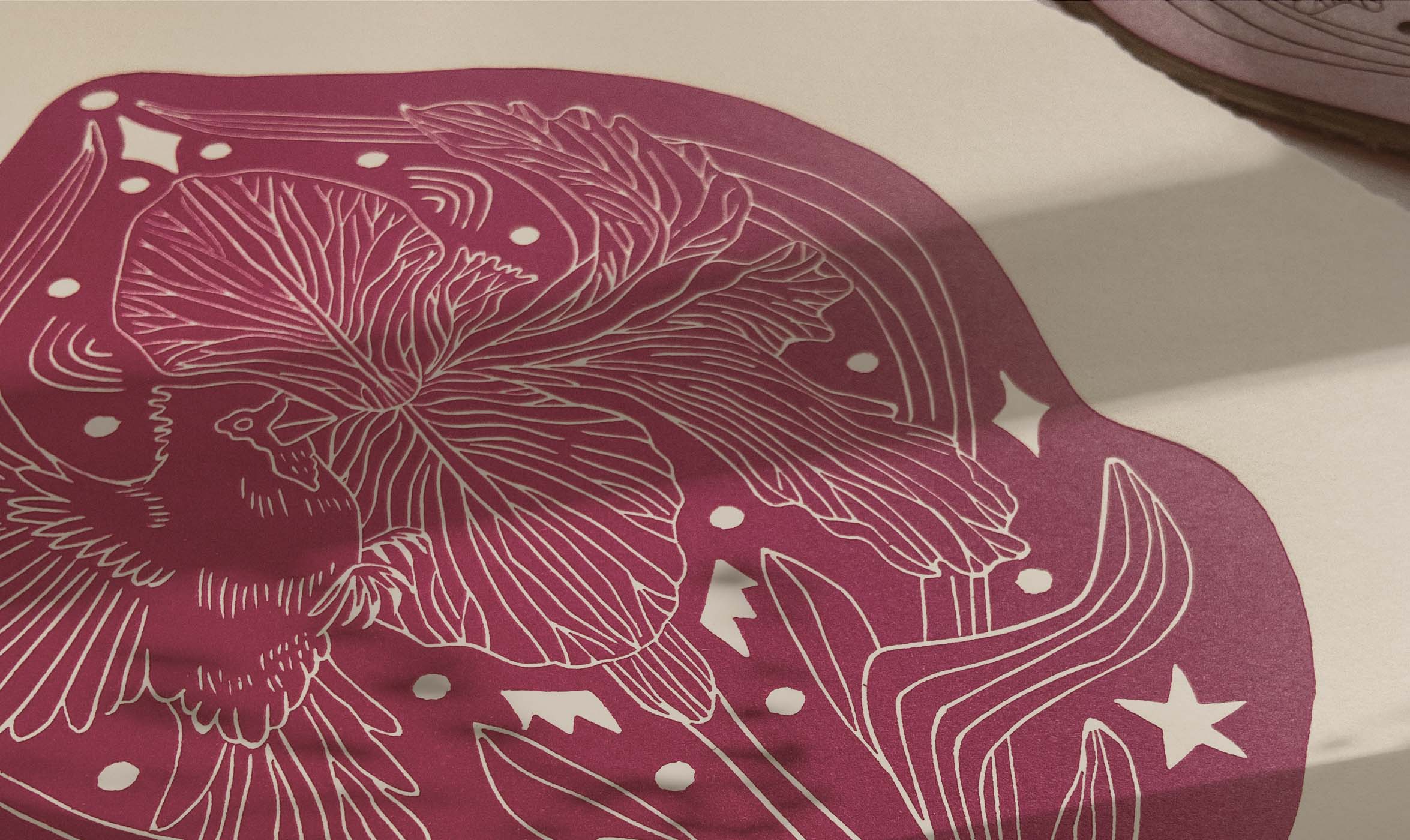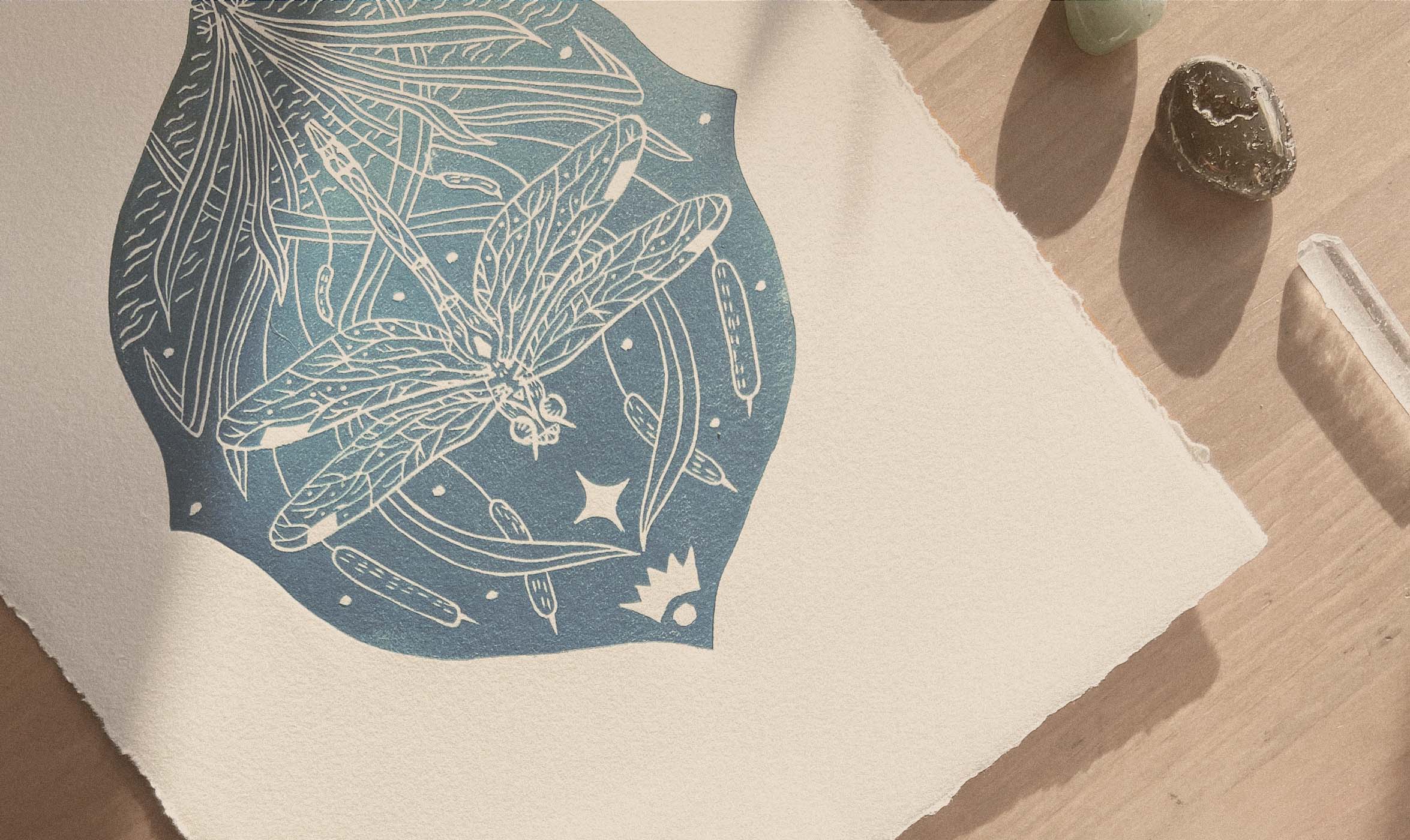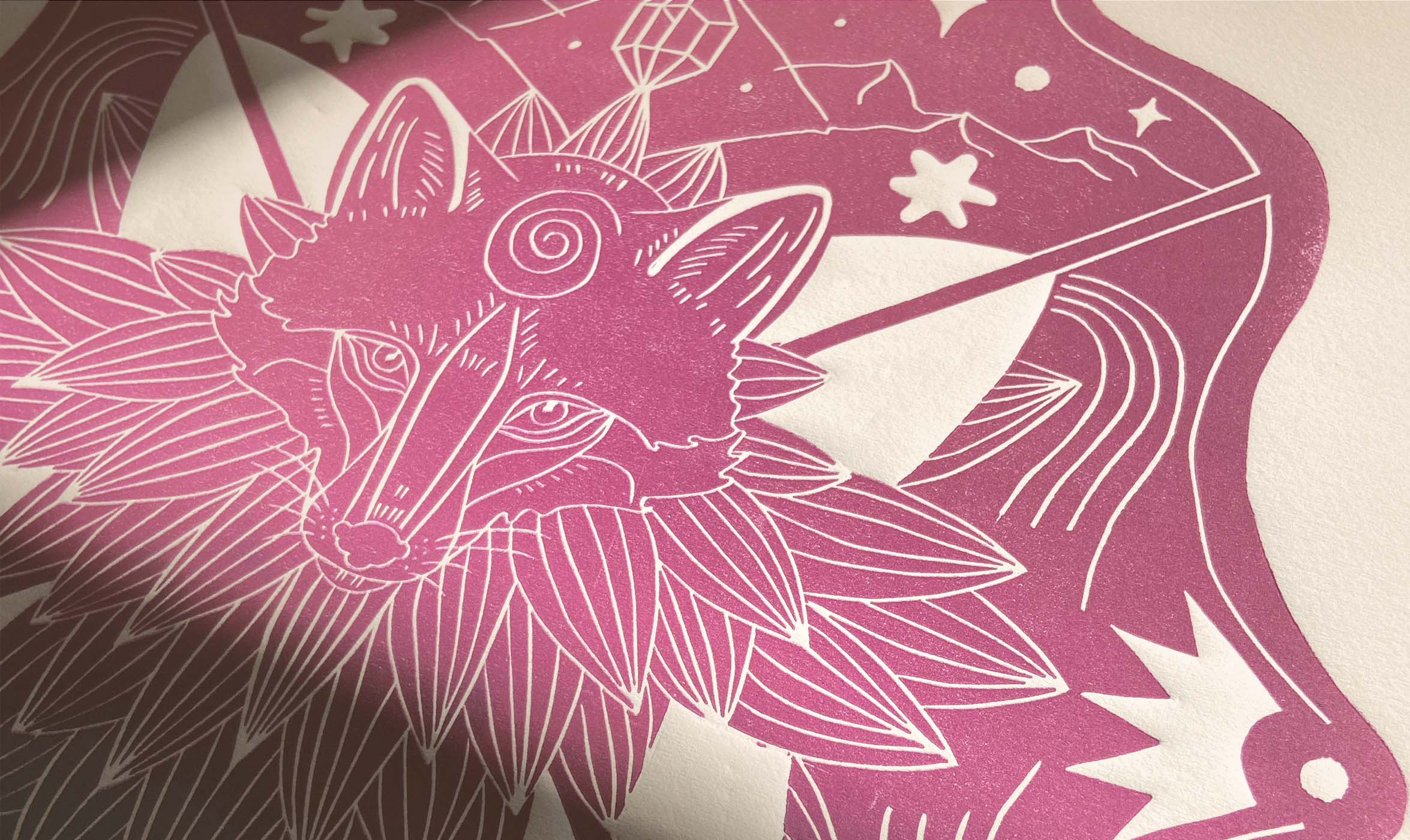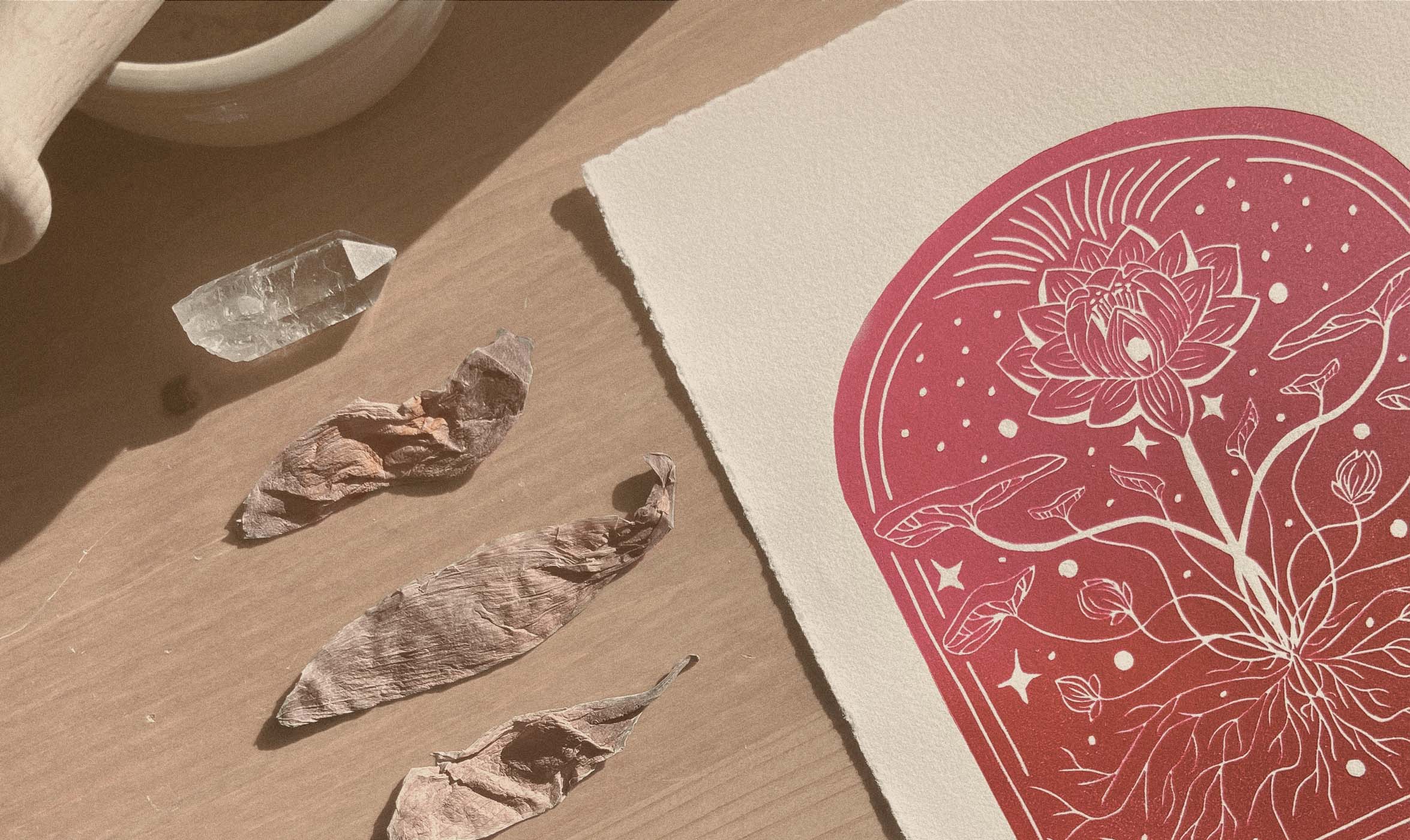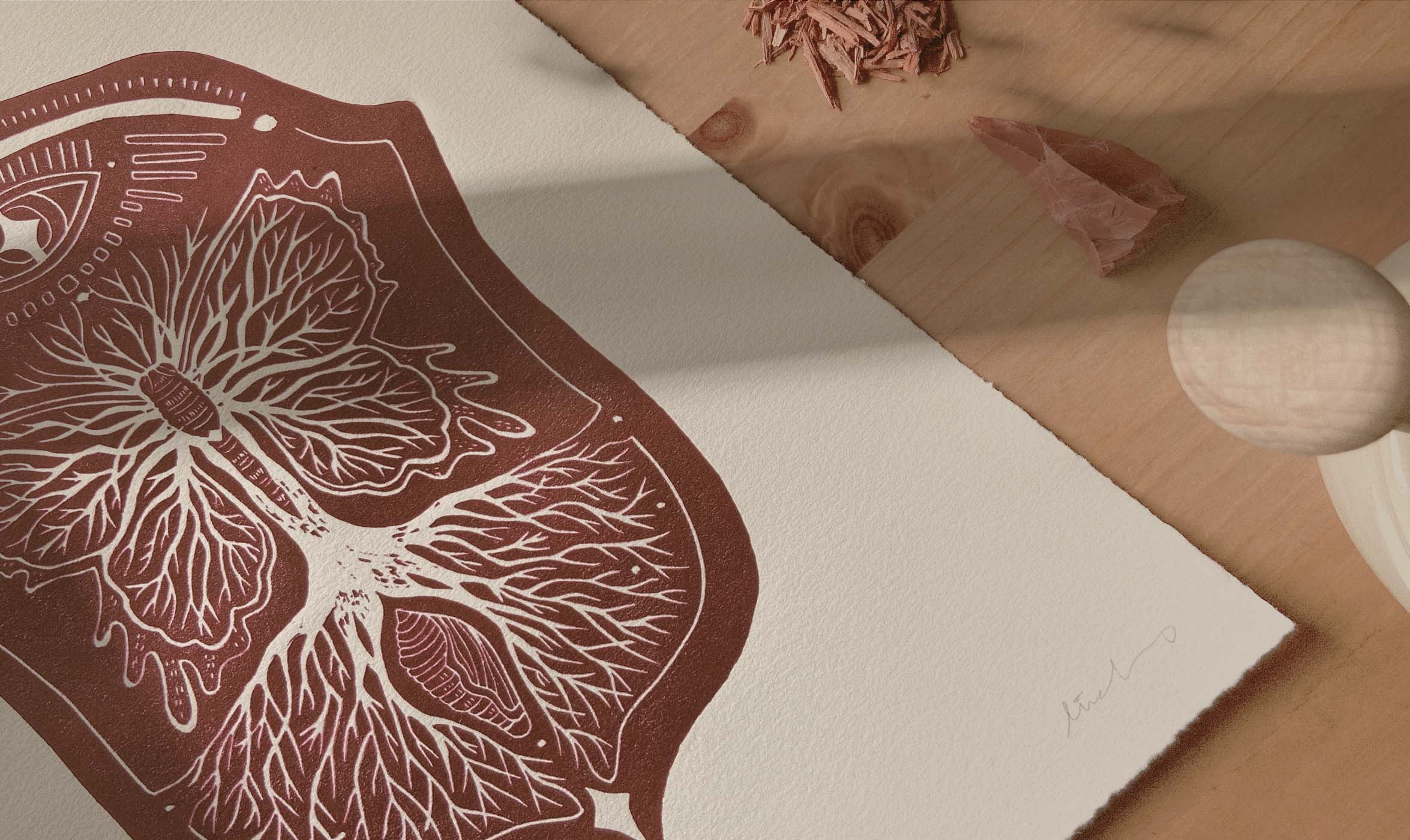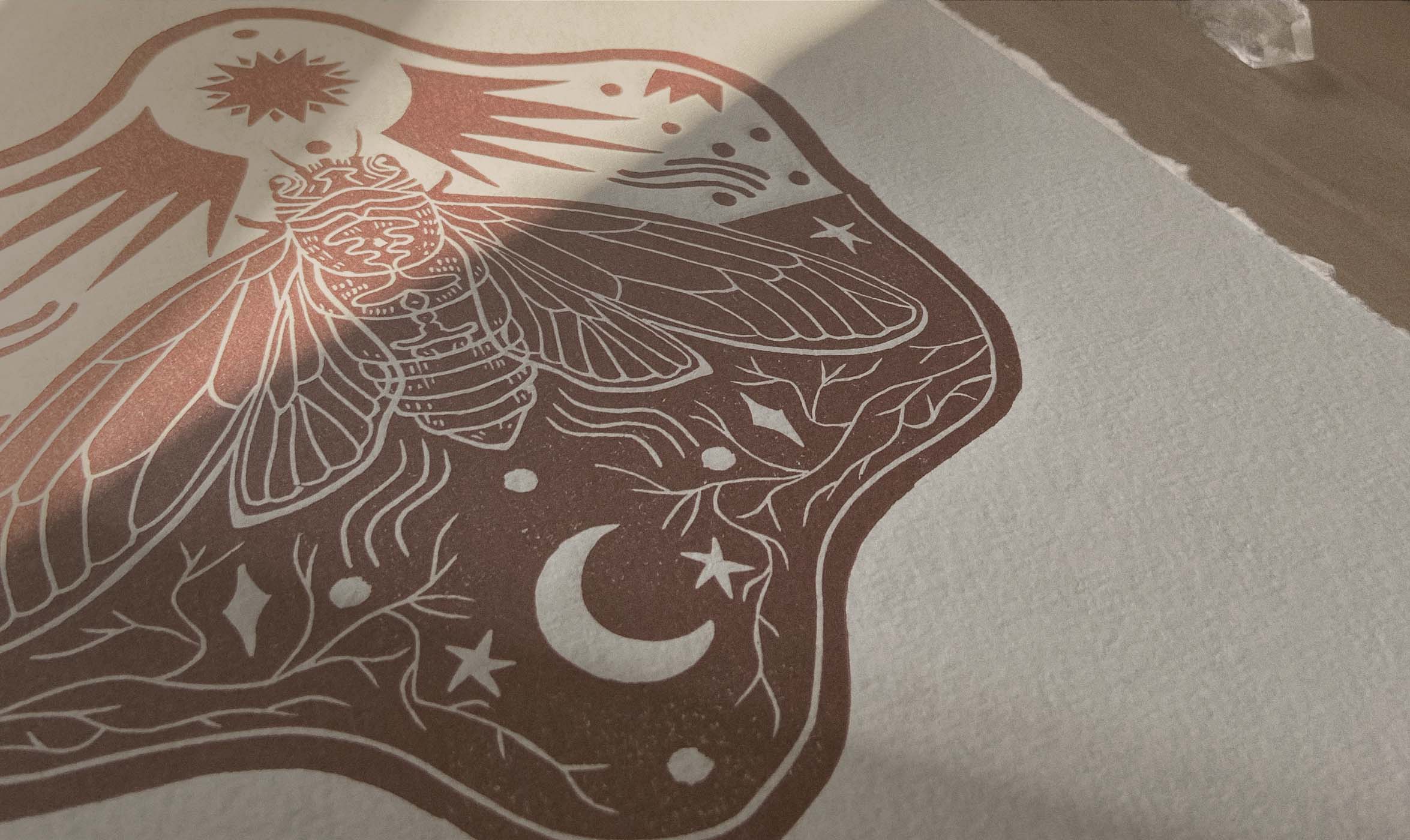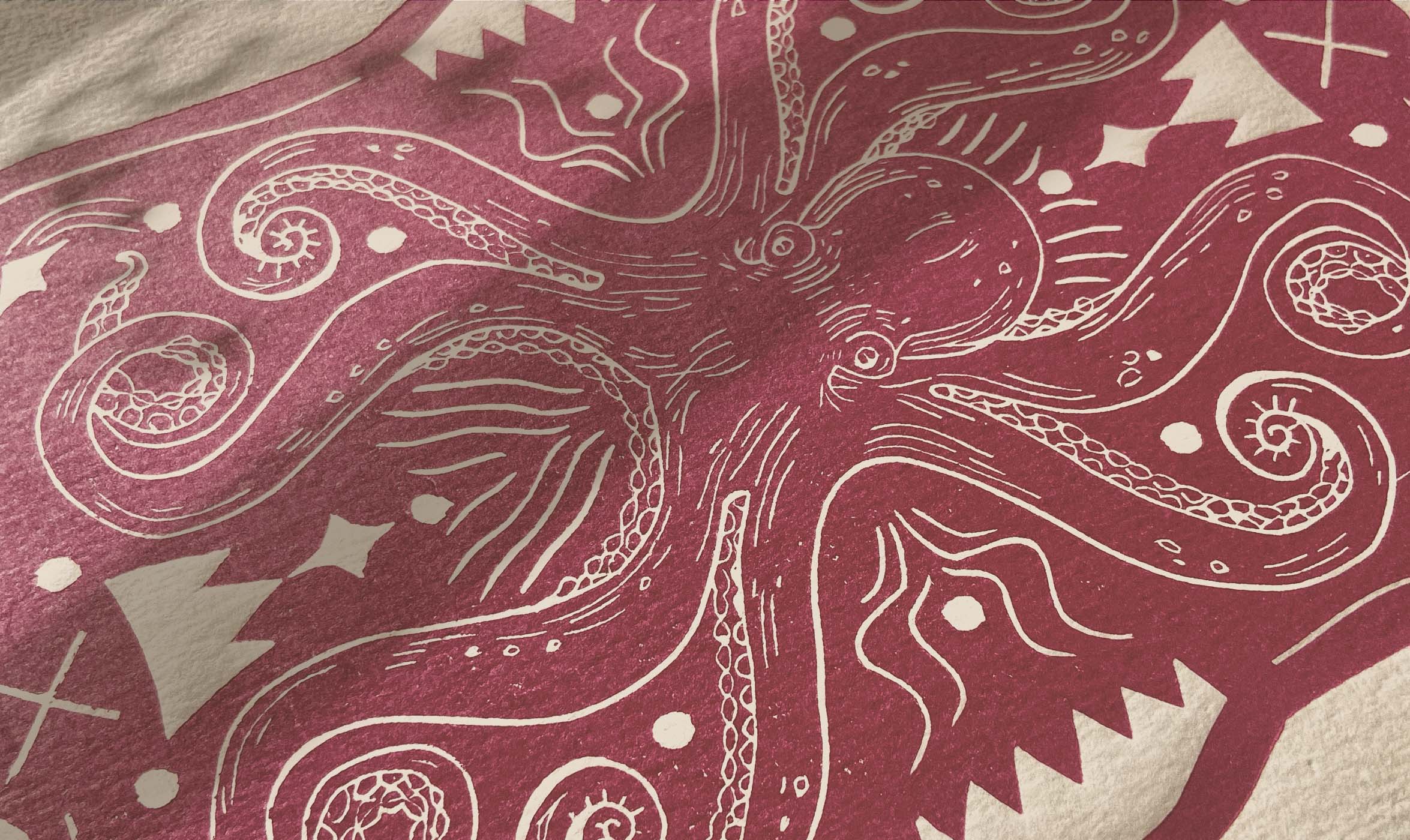 STEP BY STEP
-
Stages for creating a unique custom-made engraving project:
✶    It takes about 8 to 12 hours of intuitive-meditative work (channeling) to make the sketch.
✶    Then about 3 hours for the preparation of a document with the channeling report and the sketch.
✶    Approximately 10-15 hours of engraving and carving for a small or medium format plate. And up to 30 hours and more for a large format.
✶    8 hours to prepare pigments and create the unique linoprint.
✶    15 days (approx.) for the print to dry.
✶    A time of energy harmonization and intention setting on the print.
✶    And finally, a time to pack the print with its certificate of authenticity, the energies recap card and above all, with love and good vibes!